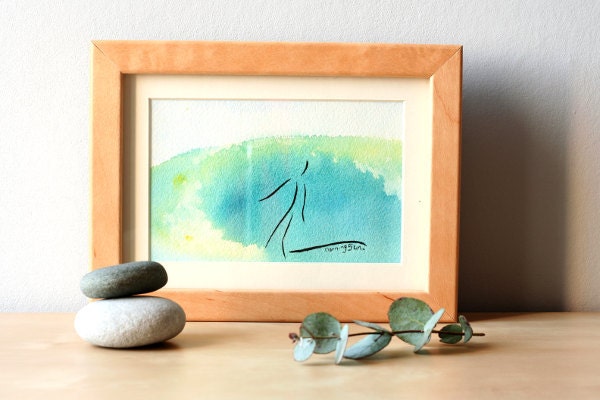 Aloha!
This week kinda felt like summer until today, it has been warm & sunny but with misty mornings & evenings. It was the perfect time to launch my new online shop : Morningsun art.
It might be surprising for those of you who are following me for only a few months, but for those who know for quite a long time now you will probably remember my work with watercolor & ink inspired by surf & other watersports. So for now, you will find in this new shop original artworks, most of them already framed & ready to hang on that empty wall in your home or to put on any shelf you want.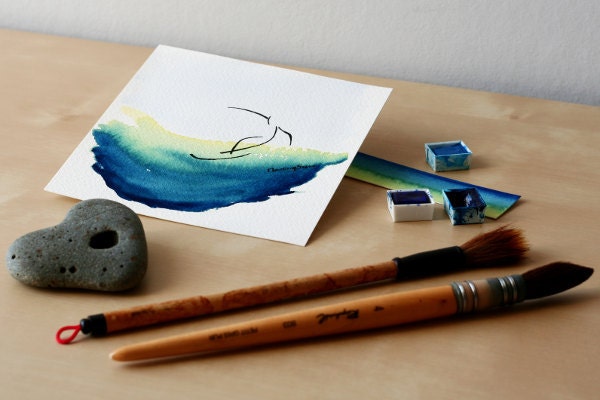 Aloha !
Cette semaine ressemblait déjà un peu à l'été jusqu'à aujourd'hui, le soleil & la chaleur étaient déjà là avec des matinées et des soirées brumeuses. C'était le moment idéal pour lancer ma nouvelle boutique en ligne : Morningsun art.
Pour ceux d'entre vous qui me connaissent depuis peu, ça peut paraître surprenant, mais si vous me connaissez depuis déjà un bon moment vous vous souvenez sûrement de mon travail à l'aquarelle & à l'encre inspiré par le surf et les sports de glisse. Pour l'instant vous trouverez donc dans cette nouvelle petite boutique des aquarelles originales, encadrées et prêtes à être accrochés sur ce mur tout vide en face de vous ou poser sur l'étagère dans le coin là-bas.